Games prove tempting target for ad ambush
What do Danish footballer Nicklas Bendtner's underpants and contact lens worn by British sprinter Linford Christie have in common? They featured in memorable unauthorised marketing stunts at major sports tournaments.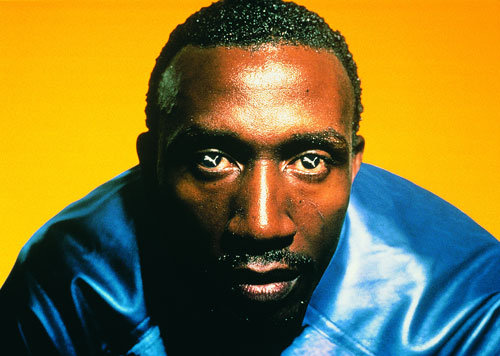 Photo: Puma
Sponsors channel billions of dollars into events like this month's Olympics in London, but rival companies come up with all manner of wheezes to try to publicise their brand for free in s-called ambush marketing.
"It's no longer just sport clothing companies or other industries that you might expect to have interest in, or engagement with, the Games," said Arthur Artinian, a lawyer at Freshfields, Bruckhaus Deringer, the official legal services provider to the Games.
"It's really now everybody. The sponsorship stakes are higher," said Artinian, a London-based Australian who previously worked on the Sydney Olympics in 2000.
Eleven companies paid almost $1 billion for the international rights to sponsor the London Games and the 2010 Winter Games in Canada. London organisers have also signed up a further 41 backers, raising 700 million pounds towards the cost of staging the Games.
British laws have been tightened to protect Olympic sponsors but other companies still seek to exploit any loopholes in what Artinian says is a "cat and mouse game".
"You have people using sporting themes in their advertising. You have people coming as close as possible to the line but not necessarily crossing the line," he added.
One of the problems for sponsors is that it is sometimes the stunt that lives longer in the memory than the brand of the company who is paying heavily for rights.
British sprinter Christie got round the rules by wearing a set of contact lens with the leaping cat emblem of sportswear company
Puma
in Atlanta in 1996.
Bendtner revealed the name of Irish bookmaker Paddy Power on his underwear when celebrating a goal at Euro 2012 last month. Unamused, European soccer's governing body fined him 100,000 euros which the bookmaker paid for the player.
TWITCHY OVER TWITTER
The London Olympics are being billed as the "first digital Games", with the growth of microblogging site Twitter and the expansion of Facebook over the past four years enabling fans to get closer than ever to athletes.
The IOC is keen to promote blogging but has warned competitors against using it to sneak in a word from their sponsors.
"Participants and other accredited persons are not permitted to promote any brand, product or service within a posting, blog or tweet or otherwise on any social media platforms or on any websites," the IOC said.
Those who violate the rules risk being kicked out of the Games by having their accreditation withdrawn.
Twitter said it does not edit content on its site but it would investigate cases where Tweets violated its terms of service.
Artinian acknowledges that social media represent an "immense challenge" for the London Games.
"It's not just about athletes, it's about any company using social media to do marketing and it's very hard to police because it's instant and it's very hard to control," he said.
"Once it's out there the damage is done."
HEAVY HANDED?
London organisers have been criticised for pursuing local businesses in east London that have used the Olympic name or five-ring symbol without permission.
Combined with grumbles over the short supply of tickets and special perks for visiting dignitaries, such measures have led some Britons to condemn the Games as elitist and over commercialised.
Critics also say that the rules are preventing businesses from publicising work they have done to help build the Olympic Park and other venues, harming their chances of winning fresh contracts on the back of it.
"Frankly, it's a mystery why LOCOG (London Organisers) aren't encouraging these firms rather than censoring them," said Pierre Williams, of the Federation of Small Businesses.
"Protecting the brand and the contracts they have with their sponsors is understandable. But this has no relevance to the draconian stance they are taking with their suppliers and small businesses," he said.
Sponsors argue that the rules protect their investment and also reduce the amount of public money needed to stage international sporting spectaculars.
One of the odder rules for London means anyone who daubs an advertising logo on their body risks a 20,000 pound fine.
However, lawyer Artinian notes that some of the tales of what is and is not allowed have been exaggerated.
"You can turn up with your own bag and branded clothing," he said. "It's only when there is a coordinated attempt at ambushing that it's a problem," he said.
© Thomson Reuters 2022 All rights reserved.