In Canada, phones poised to challenge credit cards
Thousands of Canadian retailers already have equipment in place to let customers pay for purchases with a swipe of their mobile phones, putting the country in the lead in developing a system that could one day make cash obsolete.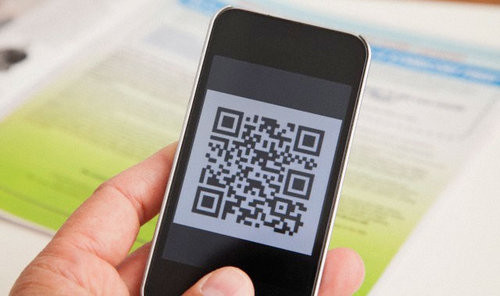 Photo: Corbis
All that's needed is an agreement between banks, credit card companies and telecoms, and that appears to be coming soon, promising to transform how Canadians pay for everything from their morning coffee to a tankful of gasoline.
If consumers embrace the system - and that's still a big "if" - clip-and-save coupons, transit passes, library cards and perhaps even driver's licenses could become things of the past.
"It is truly ground-breaking and revolutionary," said Stephen Gardiner, a managing partner for strategy at Accenture PLC, a consultancy that advises companies on mobile commerce.
JUMP INTO LEAD
Canada is not the first country to try such a project. Phone companies, credit card providers and banks in Britain, Japan and South Korea have tried to set up mobile payment systems, but none have yet lived up to the hype.
In South Korea, for example, residents have used touch-and-go mass transit cards for years. But only a limited number of stores can process such transactions and phone-based payments have yet to take off.
In Britain, European Union regulators are examining whether telecom operators working together to set up a mobile payments system are violating competition rules, while Japanese consumers have yet to be tempted away from credit and debit cards.
"In Canada, we are more ready than probably any country in the world," said David Robinson, who heads the emerging business team at Rogers Communications Inc, the country's largest wireless provider. He expects to launch a "mobile wallet" within six months.
NEAR-FIELD COMMUNICATION
A plus for Canada is that many Canadians either already own the kind of advanced smartphones needed for such transactions or will soon, given the rapid rate at which Canadians upgrade.
The phones have chips that allow data to be exchanged wirelessly, meaning they can communicate with the sophisticated electronic readers already in shops from coast to coast.
The readers, most of them in fast food outlets, gasoline stations, grocery and convenience stores and coffee shops, work with near-field communication chips embedded in credit or debit cards. NFC chips are a safer alternative to the easily hacked traditional magnetic strips.
Research firm Berg
Insight
expects 100 million handsets to be shipped this year with an NFC chip. Electronic readers only need a software update to work with these phones.
Canada already has more mobile-ready contact-less readers per capita than anywhere else in the world, with this type of reader installed in between 12 and 15 percent of all retail outlets, according to Almis Ledas, chief operating officer of EnStream.
EnStream, a joint venture of Canada's three main telecom carriers, plans to launch a platform to connect with banks by the summer.
"Whether it's parking, or coffee, or groceries or gas, the acceptance points in Canada are much broader than they are in the United States," said Richard McLaughlin, senior vice-president for global products and solutions at Mastercard.
TALKS IN FINAL STAGES
Several people involved in negotiations between the telecom companies and the banks say Rogers and Canada's two other major carriers - BCE Inc's Bell Canada and Telus Corp - are in the final stages of talks.
Telecoms want to charge a flat annual fee to allow a bank to load a consumer's financial credentials on the SIM card inside a NFC-enabled smartphone. That would allow the phone to replace a debit or credit card, but would not offer the phone company a cut of any transaction made over smartphones.
Ledas says such a system could supplant automatic banking machines and perhaps lead to bank branch closures. "Banking machines will become the payphones of the future," he said, noting how cellphones have largely made payphones redundant.
Officials at Canada's five biggest banks declined to comment on mobile payments. The Canadian Bankers Association said it is working on a set of standards for the emerging industry.
HURDLES IN THE UNITED STATES
But winning consumer acceptance is not a given, and skeptics note the Japanese experience. Contact-less cards and readers are well established there, but consumers haven't taken the bait, at least in part because the phone offerings are no better than those from competing card plans.
In the United States, three big carriers have struck deals with three banks for a payments venture called Isis, and have launched pilots in two small markets. But the partners must persuade millions of merchants to upgrade their payment readers to work with smartphones.
And in Europe, smartphone payment systems are mostly in their early stages. In one high-profile but limited project, Visa Inc and Vodafone Group PLC are touting transactions via smartphones at the London Olympics this summer.
For Rogers and others, acceptance may hinge on the extras they offer to consumers. Telecoms will likely look to loop in retailers' loyalty programs and airlines' frequent flyer programs. Links to other services, such as transit cards, health care and motor vehicle documents, could help, too.
"If there's one thing Japan can teach us, it's that we need to give people a good enough reason to start taking their phones out of their pockets when they come to the point of sale," said Zilvinas Bareisis, senior analyst at research firm Celent.
© Thomson Reuters 2023 All rights reserved.