India thumbs-down for Zara owner's Massimo brand
Spain's Inditex S.A., the world's largest clothing retailer, hit an investment roadblock in India as the government gave the thumbs-down to its plan to sell Massimo Dutti apparel following the success with its flagship Zara brand.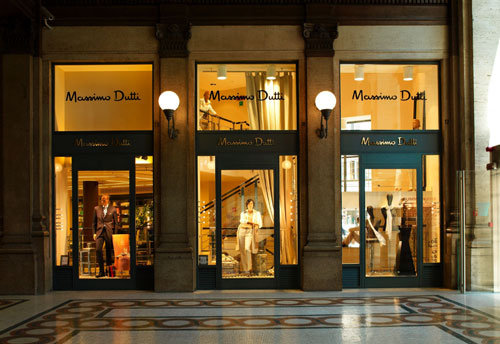 Massimo Dutti in Rome / Photo: Inditex
An application by Inditex unit Zara Holdings BV to sell a more upscale brand through a joint venture with Tata Group's retail arm, Trent Ltd, was rejected by the Foreign Investment Promotion Board. The board didn't explain its decision, announced late Tuesday.
In January, India allowed foreign single-brand retailers to set up wholly-owned operations in India, but a requirement that companies source 30 percent from small local firms has discouraged retailers from applying.
Only IKEA and Pavers, a British shoe chain, have applied so far, hoping to bank in on rising middle-class incomes and an expanding appetite for global brands and lifestyles.
Earlier, the FIPB, which clears foreign direct investment proposals, had put the application on hold, citing violation of a rule that says an investor must own the brand it is proposing to bring to India, according to media reports.
Inditex has maintained that Zara Holdings BV is a wholly-owned subsidiary of Inditex, and that both it and Zara Holdings own the Grupo Massimo Dutti brand, despite the proposed joint venture with the Tata unit, media reports have said.
Inditex could not be immediately reached for comment.
© Thomson Reuters 2023 All rights reserved.