Low bids stall India's DLF hotel chain sale
MUMBAI - The sale of Indian developer DLF's luxury hotel chain, Amanresorts International, has stalled due to lower-than-expected bids by shortlisted companies that include China's HNA Group, two sources with direct knowledge of the matter said.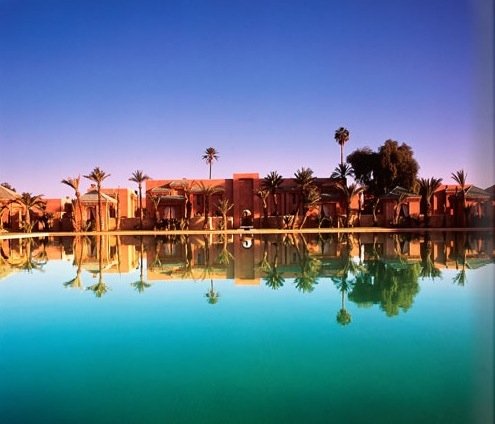 Amanresorts
India's Sahara Group and Qatar Investment Authority, the tiny Gulf Arab state's sovereign wealth fund, also put in bids for the chain late last year, said the sources, who declined to be named as the details are not public yet.
The shortlisted bidders have put in bids of between $300 million and $315 million for Amanresorts, while DLF is expecting to sell the asset for at least $400 million, the sources said.
A DLF spokesman in New Delhi denied the deal was on hold.
"We do not comment on market speculation during the course of negotiations with prospective bidders," the spokesman said.
A spokesman for the diversified Sahara Group, which bought London's Grosvenor House hotel from the Royal Bank of Scotland for 470 million pounds in 2010, said the group was in discussions for the luxury hotel chain a few months earlier.
"Probably from then no discussion is there and Sahara is not much interested in this proposal," the spokesman said.
HNA Group did not respond to Reuters request for a comment.
Qatar Investment, which is among the most aggressive sovereign investors globally with stakes in companies including Germany's Volkswagen and UK bank Barclays, was also not available for comment.
The Amanresorts assets for sale include 22 hotels in 12 countries, but not the property in New Delhi.
Sources said the world's biggest luxury goods group LVMH , which was earlier seen as a frontrunner for the property, did not put in a final bid. LVMH owns luxury fashion label Louis Vuitton and Moet & Chandon champagne.
DLF had a net debt of 225.19 billion rupees ($4.4 billion) at the end of September, and the company has been looking to raise as much as $650 million by selling non-core assets to pare its debt pile.
Last month, DLF said the company and its joint venture partner sold their entire holding in a firm that owns a special economic zone in Indian city of Pune for 8.1 billion rupees to a fund managed by the Blackstone Group..
Indian developers are struggling with a lack of financing options as property sales in major cities are flat with higher interest rates deterring potential homebuyers, cutting off cash to developers, many of whom have racked up high debt levels. ($1=51.6 rupees)

By Sumeet Chatterjee and Indulal PM

(Additional reporting by Dinesh Nair in DUBAI, Aditi Shah in MUMBAI and Alison Leung in HONG KONG; Editing by Ted Kerr and Rajesh Pandathil)
© Thomson Reuters 2022 All rights reserved.