Luxury labels design Ipad cases
For a piece of real luxury, Louis Vuitton, D&G are all climbing on board the evolving trend to protect and glam-up 2010's latest essential new tablet accessory.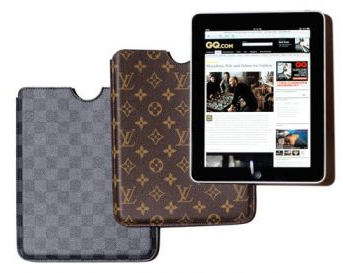 Louis Vuitton Ipad cases
"We know a piece of essential luxury when we see one…" says
GQ
, but this, as always, does not come at a accessible price.
Gucci
,
Mulberry
and Ferragamo have all got caught up with this luxury opportunity to cater to iPad fans with deep pockets. Costing not much less than the Ipad itself (up to 300 Euros) the stylish yet durable covers are on many consumers' current wish lists.
Dolce & Gabbana
release models named Weekender, Briefcase and a more fun leopard print version called Leo. Louis Vuitton created a simple sleeves in the label's signature Monogram and the monochrome Damier Graphite.
By Rosie Hart
Copyright © 2022 FashionNetwork.com All rights reserved.