U.S. retail sales fall for 3rd straight month in June
U.S. retail sales fell in June for the third straight month, the longest run of consecutive drops since 2008 when the country was mired in recession.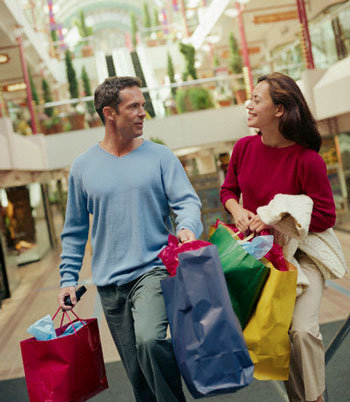 Photo: Corbis
Sales slipped 0.5 percent, with declines across a wide swath of industries from electronics and cars to building supplies, the Commerce Department said on Monday. Analysts had expected a small increase.
"Evidence is increasingly clear that the U.S. economy is slowing," said Jim Baird, an investment strategist at Plante Moran Financial Advisors in Kalamazoo, Michigan.
The report adds to a spate of soft economic data that is raising pressure on President Barack Obama ahead of his November re-election bid. Republican challenger Mitt Romney is focusing his campaign on the weak economy, which has plagued Obama's presidency.
The dollar declined against the euro and the yield on 10-year U.S. government bonds dropped to an all-time low as the data stoked worries the economy was floundering and could need more help from the Federal Reserve. U.S. stock prices san k.
Fed Chairman Ben Bernanke will testify to lawmakers on Tuesday and Wednesday on the Fed's view of the economy.
Job creation in the United States has slowed dramatically in the last few months as employers worry about a sagging global economy hurt by Europe's snowballing debt crisis. Bernanke's peers at central banks in China, the euro zone and Britain have eased monetary policy this summer to prop up their economies.
The International Monetary Fund slashed its forecast for global economic growth on Monday and urged European policymakers to take bolder action to stem their crisis. It also warned that China's economy risks a hard landing.
The U.S. factory sector also has shown signs of contraction due to the global slowdown, although on Monday a survey showed New York state manufacturers perked up in July. Still, new orders shrank at the state's factories.
The retail data is worrisome because it suggests consumer spending, which drives about two-thirds of the economy, is also sagging.
"This is another example of how broader economic uncertainty is having an impact on economic activity," said Eric Fine, managing director of Van Eck G-175 strategies in New York.
JPMorgan economist Michael Feroli called the retail report "ugly across the board," lowering the firm's forecast for second-quarter economic growth to 1.4 percent from 1.7 percent.
The economy grew at a 1.9 percent annual rate in the first quarter.
CONFIDENCE FLAGGING
Separately, a poll showed on Monday that American companies are scaling back plans to hire workers with a rising share of firms saying the European debt crisis is taking a bite out of their sales.
Forty-seven percent of companies surveyed felt their sales have dropped due to Europe's woes. Among companies that produce goods rather than provide services, the impact was even greater.
In a separate report, the Commerce Department said U.S. business inventories rose in May as motor vehicle dealers restocked to meet demand.
Demand, however, looked weak in June. The retail sales report showed receipts at motor vehicle and parts dealers dr opped 0.6 percent last month.
Sales at electronics and appliance stores declined 0.8 percent, a nd w ere down 1 .8 percent at gasoline stations, reflecting a decline in gasoline prices.
Often, relief at the pump allows consumers to spend their money elsewhere. But that didn't seem to be the case in June.
"The consumer is obviously struggling, not benefiting much from weak gasoline prices," said David Sloan, an economist at 4Cast in New York.
And gasoline prices might not continue to decline. So far in July, prices for crude oil have risen.
Consumers also face the prospect of higher taxes and less government spending next year, a combination that could po tentially pu sh the economy into recession.
Lawmakers are debating how to avoid this "fiscal cliff," which is built into current law. Democrats warned on Monday they are prepared to let all Bush-era tax cuts expire if Republicans insist on extending lower rates for top earners.
© Thomson Reuters 2023 All rights reserved.