US consumer sectors hit as jobless rate rises
NEW YORK (Reuters) - Rising unemployment and tight credit are taking a mounting toll on U.S. companies catering to consumers, with more than 300 such companies now under credit stress, Standard & Poor's said on Monday March 16.
Specifically, companies in the media, entertainment, retail, restaurants and consumer products sectors have the highest default risks among U.S. firms, hit by the double whammy of weak demand for their products and rising borrowing costs, S&P said in a report.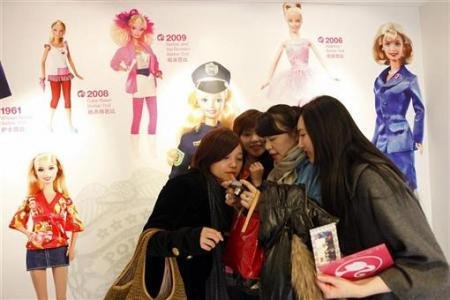 "After the economic and financial downturns of this past year, 2009 has gotten off to an equally inauspicious start," S&P said. Despite relief from falling fuel prices, consumers are now under pressure from rising unemployment, which topped 8 percent nationwide in February and is more than 10 percent in some states. the rating agency said.
In one sign of stress, 97 percent of all rating actions in the media and entertainment sector over the past 12 months were downgrades, compared with 84 percent for nonfinancial companies overall.
As online media soaks up more ad spending, S&P said it expects more newspaper companies to reach the brink of default or stop publishing this year.
Retailers and restaurants are also getting hit with downgrades. About 38 percent of junk-rated companies in that sector now have the lowest ratings, "B-minus" or below, up from 7 percent in 2004, S&P said. Companies in those rating categories have the highest default rates.
"Sectors that have inelastic demand, such as supermarkets, drug stores, and quick-service restaurants, have not been affected much," S&P said. "On the other hand, department stores, specialty apparel, and casual dining outlets have come under severe pressure because of decelerating demand."
In the consumer products sector, apparel, bedding and furniture makers are some of the worst hit areas, S&P said.
(Reporting by Dena Aubin)
([email protected]; +1-646-223-6325; Reuters Messaging: [email protected]))
© Thomson Reuters 2022 All rights reserved.