Burberry up on market talk of Coach bid
LONDON (Reuters) - Shares in fashion brand Burberry Group gained almost 4 percent on Wednesday as traders cited market talk of a possible bid from U.S. handbag maker Coach .
Burberry was not immediately available for comment.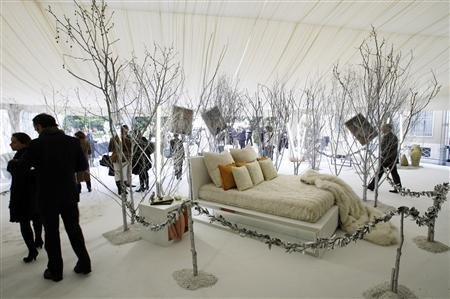 Volume in Burberry shares was equal to about 60 percent of the 30-day daily average, compared with about 50 percent before the talk of a possible Coach bid surfaced.
At 12:14 p.m., Burberry shares rose 3.6 percent to 479.25 pence.
(Reporting by Michael Taylor and Amanda Cooper)
© Thomson Reuters 2022 All rights reserved.