By Malene Birger: Claes Frederiksen to be international sales director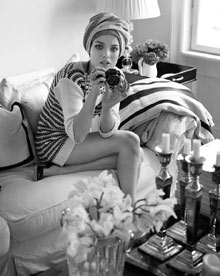 By Malene Birger's Ad Campaign
Following management restructuring in its headquarters IC Companys, By Malene Birger are welcoming to their team Claes Hinding Frederiksen, who will be filling the position of international sales director from the start of 2011. Frederiksen was already working for IC Companys and was in charge of several countries for
Jackpot
,
Cottonfield
, InWear,
Matinique
and Part Two.
He will be joining the executive board's CEO
Lars Adresen
, Marketing and Product director Rupert Landendinger, and Franchise and Store director, Charlotte Egelund. Established in 2003, the Danish brand announced for its 2009/2010 fiscal year a sales turnover of 27 million euros and an operational profit of 2 million euros. In October, IC Companys bought out 49% of the remaining shares.
Copyright © 2021 FashionNetwork.com All rights reserved.