John Lewis sales fall for fourth week
LONDON (Reuters) - Retailer John Lewis posted its fourth consecutive fall in weekly sales at its department stores, compared with the same period last year, but said sales were up strongly on the previous seven days.
The employee-owned group, which also runs upmarket Waitrose supermarkets, said on Friday its department store sales fell 4.7 percent in the week ended May 31, led by declines of more than 10 percent in electrical products and homewares.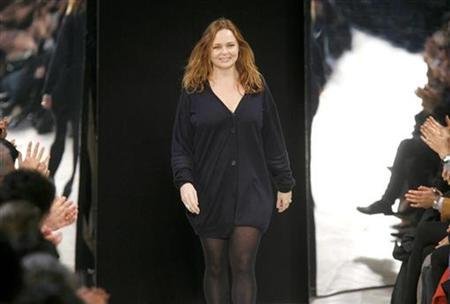 But this compared with a strong performance in the same period last year and sales were up 9.5 percent on the week before, driven by demand for clothes.
"Results were led in fine style by an excellent performance from fashion," John Lewis said in a statement.
John Lewis's weekly department store sales figures are closely watched as an indicator of broader trends in the retail sector, although the group caters primarily for more affluent shoppers.
Stores operators are struggling as debt-laden shoppers cut back on spending amid rising food, fuel and mortgage costs.
All but three of John Lewis's department stores have seen a fall in sales so far this year against the comparable period last year.
The company said sales at Waitrose rose 4.1 percent in the week ended May 31, helping to produce a 0.5 percent rise for the group as a whole.
(Reporting by Mark Potter; Editing by David Holmes)
© Thomson Reuters 2023 All rights reserved.