John Lewis sales rise helped by easy comparative
LONDON (Reuters) - Retail bellwether John Lewis (JLP.UL) posted a 32 percent jump in weekly department store sales, helped by a very weak figure the same time last year when the nation was gridlocked by heavy snow. The employee-owned group said on Friday 12 February sales at its 28 department stores, one John Lewis at home store, and internet business, increased to 48.9 million pounds in the week to February 6 from 37.1 million pounds in the same week last year.
"A terrific start to the new financial year ... To a large extent this was to be expected, with the heavy snowfalls in week one of last year," said Nat Wakely, director of selling operations.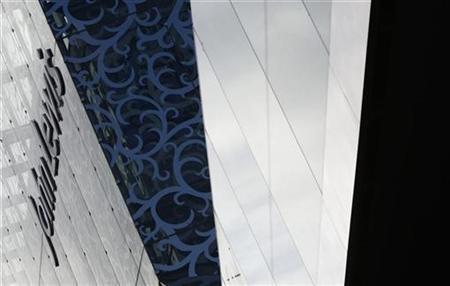 The outcome was driven by a 42 percent jump in fashion sales, a 35 percent increase in homewares sales and a 19 percent rise in the electricals and home technology category.
The performance, which was John Lewis' fourth straight week of rising sales, will add to the cloudy picture on the current strength of UK consumer spending.
On Tuesday 9 February an industry survey said British retailers suffered their worst January in at least 15 years.
"Despite the robust John Lewis performance, we continue to suspect that the upside for consumer spending will be limited in 2010 as households face still very challenging conditions, notably including high unemployment, still markedly falling full-time employment, low earnings growth, high debt levels, and January's VAT (sales tax) hike," said Howard Archer, chief economist IHS Global Insight.
John Lewis also owns the 223-store Waitrose supermarket chain.
Week to February 6 sales here increased 9 percent to 87.6 million pounds, reinforcing Waitrose's current position as the UK's fastest growing grocer.
Sales were driven by early Valentine's Day purchases, with sales of Valentine's cupcakes up 54 percent on last year and sales of chocolate hearts up 47 percent.
(Reporting by James Davey, editing by Mark Potter)
© Thomson Reuters 2022 All rights reserved.