Lagerfeld's capsule collection for Macy's available from Aug 31
NEW YORK, Jul 21, 2011 (BUSINESS WIRE) - Macy's (NYSE:M) today revealed details regarding its collaboration with Karl Lagerfeld for a capsule collection set to launch in Macy's "Impulse" departments this fall.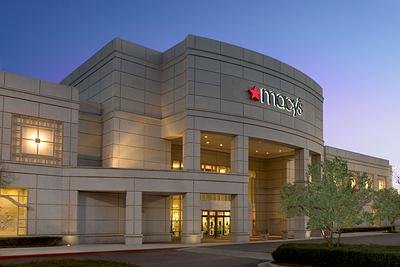 Macy's department store - North Point Mall, Georgia
Featuring limited-edition women's apparel pieces reminiscent of the designer's signature style, "Karl Lagerfeld for Impulse Only at Macy's" will be sold in approximately 235 Macy's stores nationwide and on macys.com beginning Aug. 31.
"To me Macy's is the perfect department store in the United States where everybody can find what they're looking for without ruining their budget," said Karl Lagerfeld. "That's why I am happy to make this limited collection just for Macy's."
The Karl Lagerfeld capsule has a sophisticated aesthetic that weaves rich fabrics and chic silhouettes together to create a collection with a modern and versatile twist. The collection is a blend of refined dresses, airy tops, modern tweeds and his signature high-collared neck, priced on average from $50 to $170. A juxtaposition of color and graphic pattern create a vision of modern styling, while a tailored tuxedo dress with pin tucking exemplifies eternal elegance. The color palette ranges from soft to shocking pink and grey to noir. Collectible t-shirts and comfortable jackets mixed with crocodile print combine with chic leggings to give the collection a refreshing rock 'n' roll edge.
"Karl Lagerfeld is one of the most celebrated designers of our time," said Jeff Gennette, Macy's chief merchandising officer. "His participation in Macy's designer capsule initiative marks a very fashionable milestone. A true representation of his iconic style, Karl Lagerfeld's exclusive collection for Macy's adds a new dimension of attainable luxury for our customers."
Copyright © 2023 FashionNetwork.com All rights reserved.