Swatch group sees H1 sales fall, H2 growth-paper
ZURICH, Jan 9 (Reuters) - Swatch Group (UHR.VX), the world's largest watchmaker, sees sales picking up in the second half of 2009 after dipping in the first half, its chairman said in an interview for the weekend edition of Swiss paper Finanz und Wirtschaft.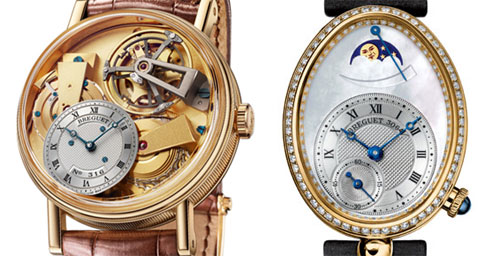 Swatch Group -Breguet watchs
"Swatch Group expects to see a fall in sales in the first half of 2009 from 2008, but the second half of 2009 - and the year as a whole - should show growth, even if modest," said
Nicolas Hayek
.
Hayek said the dip in Swatch's share price, which has halved in the last year, had little effect on the company and had caused no damage to its growth.
(Reporting by Jason Rhodes)
© Thomson Reuters 2022 All rights reserved.