British brand Umbro has named Jim Allaker as its new CEO and director general. Mr Allaker was previously at Nike and succeeds Matthew Cook.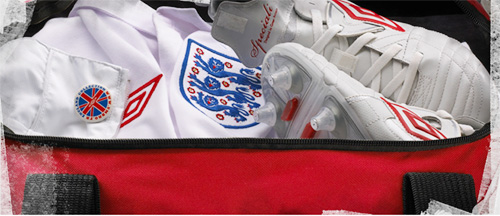 Umbro.com
Mr Cook took over at the helm of Umbro after its takeover by Nike in March 2008. Now under the control of the American brand, Umbro seems to want to take its fate into its own hands.
Also transferred from Nike, Jim Allaker has 21 years of professional experience behind him with the sports manufacturer. He has held numerous positions in finance and operations at the group's world headquarters in Beaverton, Oregon, and at its European headquarters where he oversaw British and Irish affairs from 2006.
"Jim has successfully led the development of Umbro in the United Kingdom and in Ireland, two core markets for the brand," declared Eunan McLaughlin, president of Nike subsidiaries. "I think that he will ensure the growth of the brand and increase our reputation among football lovers in the world."
It is Marc Van Pappelendaum, formerly director general for Eastern and Central Europe, who will replace Jim Allaker as director general for the United Kingdom and Ireland.

By Jonathan Fulwell (Source: C. Vautard)
Copyright © 2023 FashionNetwork.com All rights reserved.