Waterford Wedgwood calls in receivers
By Andras Gergely
DUBLIN (Reuters) - Ireland's Waterford Wedgwood, whose luxury tableware was once a mainstay of wedding gift lists worldwide, has called in receivers and placed two of Britain's most venerable china makers into administration.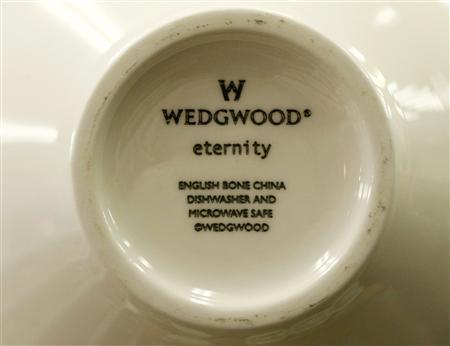 The heavily indebted maker of Waterford crystal, one of Ireland's most famous brands, also asked on Monday that its shares be suspended from trading on the Irish Stock Exchange after failing to buy more time from creditors.
The owner of potter Wedgwood, founded 250 years ago by Josiah Wedgwood -- one of the fathers of the industrial revolution -- and whose tea and dinner services have graced royal tables ever since, had warned in December that it would not be able to pay interest to bondholders.
The global financial crisis and ensuing economic slowdown has already claimed a raft of casualties in the British retail sector, including Woolworths, which is set to close this week with the loss of 27,000 jobs.
Administrators for childrenswear chain Adams said on Monday they would close 111 UK stores and make 850 staff redundant while administrators at Passion for Perfume said they had cut 194 jobs as they seek a buyer for the fragrance retailer.
Waterford Wedgwood said a grace period given by its lenders had expired and not been renewed, but it remained optimistic an investor would save the group, whose stable of brands also includes Royal Doulton, known for its fine china tableware and figurines.
The group has some 8,000 employees worldwide, including 1,900 working in manufacturing and retail in the United Kingdom and 800 in Ireland. It also employs 1,000 workers at Germany-based porcelain maker Rosenthal.
The company, which last year unsuccessfully sought a loan from the Irish government, has already cut or moved a lot of production to Asia, leaving 1,500 manufacturing jobs in Indonesia, 600 in the United Kingdom and 450 in Ireland.
The group's receiver Deloitte said a number of subsidiaries, including Josiah Wedgwood & Sons and Royal Doulton, had been placed into administration, meaning they would continue to trade while buyers are sought.
One Dublin-based analyst said it would be very tough to find a buyer for the company, however.
"Even if there is a resurgence in the economy any time soon it's difficult to say Waterford Wedgwood will benefit massively from it," said Killian Murphy, analyst at Goodbody Stockbrokers.
IN STEADY DECLINE
Waterford Wedgwood was trying to modernise its product range just as the economic downturn in its main markets -- Britain and the United States -- and the strength of the euro hit earnings, while the credit crisis made talks with lenders more difficult.
Top shareholders led by company Chairman Anthony O'Reilly, whose media interests make him one of Ireland's richest men, have repeatedly pumped extra funds into Waterford Wedgwood.
But its shares have been in steady decline since 2001 and have traded at fractions of a euro cent since 2004. Based on last week's closing price of 0.001 euros, the company had a market value of 5.35 million euros (4.99 million pounds) versus net debt that stood at 448.9 million in October.
Waterford Wedgwood's thinly traded 166 million euro subordinated notes, due to mature in December 2010, are bid at just 3 percent of face value and offered at 8 percent. The company also has a 210 million euro loan, which is due to mature in June 2010, according to RLPC data.
Board member P Redmond O'Donogue said the company's banks were mainly American and led by Bank of America.
"What triggered it really is the mayhem in the marketplace for the last three months of 2008," O'Donogue, a former chief executive, told RTE radio.
Retail bellwether John Lewis predicted the next few months would be "extremely tough" despite reporting relatively robust Christmas trading with like-for-like sales flat in the five weeks to January 3.
(Additional reporting by Paul Hoskins and Natalie Harrison in London; editing by Rupert Winchester, Simon Jessop, John Stonestreet)
© Thomson Reuters 2022 All rights reserved.